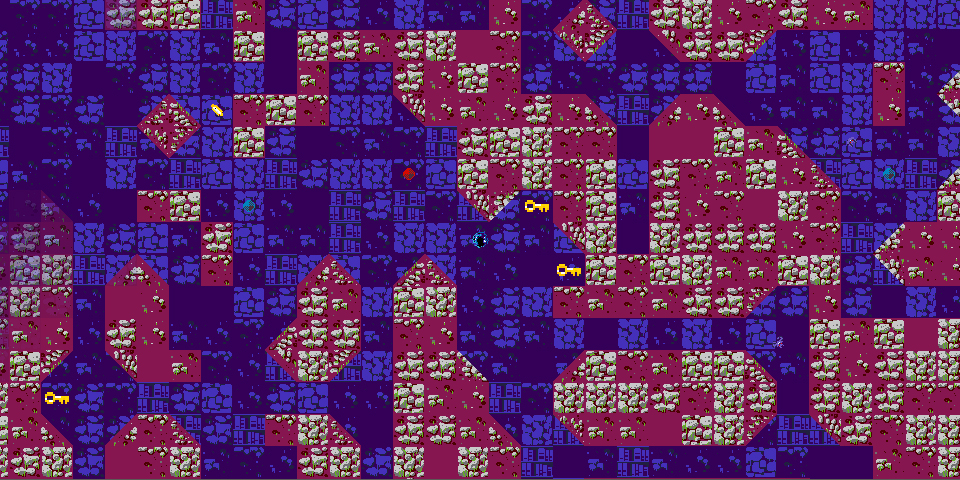 Anglefall
A prototype I made to test an idea of gameplay. I learned how to work with touch controls on mobile devices as well as scaling of pixel art to high definition displays. This game is really simple but I have some ideas to make it more deep like:
- New types of monsters with a unique way of getting rid of them
- To increase the size of the levels each time
- Adding more and more keys to find
- Keeping the same generated level for a day but adding a timer
The goal of the game:
- You have to find the 8 keys in order to open the door and win the game!
Features:
- A randomly generated dungeons
- Precise controls
Controls:
- Use your mouse/finger to rotate the world and change the gravity